A story
A Grand Cru Classé since 1855, Marquis d'Alesme contributes in its own special way to the history and reputation of Margaux.
Ever since the eighteenth century, Marquis d'Alesme has made Bordeaux a place of culture and passion. The marquis' fascination for Chinese art and the long sea voyages of Jean Bekker-Teerlink forged a strong taste for the exotic and the cosmopolitan, while a love of beauty and botany led to the creation of landscaped gardens.
Ultimately, Marquis d'Alesme has always been driven by the idea that a great wine is an inspired work of art.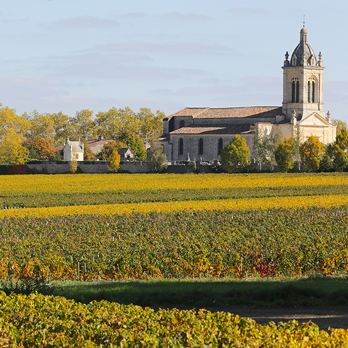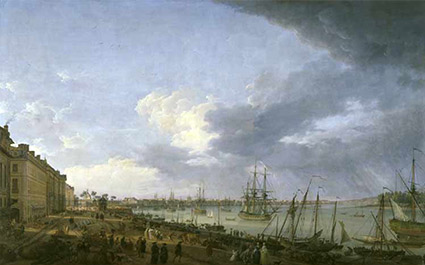 Pierre-Vincent de Paule d'Alesme
The visionary scholar
A high-ranking aristocrat in Bordeaux during the Enlightenment, Pierre Vincent de Paule, Marquis d'Alesme, was a great scholar and a man of many passions. Besides his love of art,voyages and fine wines, he fuelled his interest in the Orient, which was inspired in particular by the works of late 17th century Jesuit priests.
He took part in the splendours of court life and loved spending time in his château in Margaux. Deeply attached to his estate, our founder worked the land as he saw fit. He was the first to see the richness and quality of an area that matched his ambitions. His letters reflect his obsession with excellence and his quest for perfection.
Armed with this vision, he turned his château into a great wine estate and spent his life shaping this exceptional land. His work was to influence the entire history of Marquis d'Alesme.
Jean Bekker-Teerlink
The adventurer
An educated and refined Dutch merchant who was fascinated by China, Jean Bekker-Teerlink was also a great adventurer. He travelled between China and Europe for the Dutch East India Company, entertained sailors by playing a few tunes on his fiddle, and brought back fabulous treasures from his countless voyages: porcelain, tea, silk, seeds, etc.
He was working for major trading companies when in 1803 his ship was captured by the English. Jean Bekker-Teerlink saw his personal belongings confiscated : his correspondence consisting of more than 700 letters to his precious red leather wallet in which he kept a few seeds gathered throughout his adventures.
Wiser but still eager to take up new challenges, Jean – Bekker Teerlink decided to settle down in Bordeaux. He bought the estate with the aim of making a great Médoc wine, and added his own name: thus Château Marquis d'Alesme Bekker was born.
He died in 1832 and his heirs sold the estate to the Sznajderski family in 1853.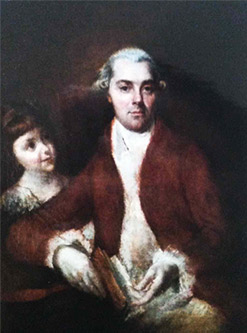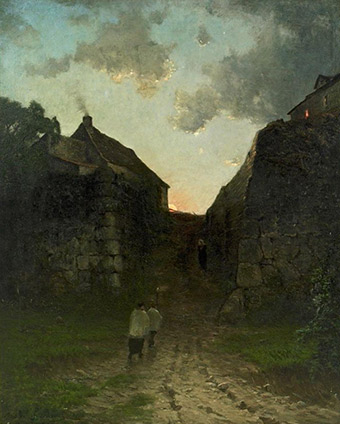 ARTHUR DE GASSOWSKI
The artist and naturalist
At the end of the nineteenth century in Poland, Arthur de Gassowski, the son-in-law of Monsieur Sznajderski, was a young man who loved painting. He was determined to live his passion to the full, and his quest took him to Paris.
He was a talented young man, and he soon became the pupil of the painter Mr Buisson. He learned landscape painting techniques, and was charmed by the countryside of the Landes and the nearby vineyards.
It was thus quite natural that he should settle in Bordeaux with his wife. He joined the Bordeaux Landscape School, rubbing shoulders with great painters such as Gustave Courbet and Louis-Augustin Auguin. His artistic sensitivity gave him access to the Naturalist movement.
The quality of his work was recognised, and his crowning moment came when he exhibited his work at the Grand Palais in 1877 But little by little he turned his back on Paris exhibitions and devoted himself to the vineyard his father-in-law had left him. His beloved estate and its landscaped gardens became a setting where he could express his love of nature and beauty.
He died in 1911.
HUBERT PERRODO
The conqueror
Self-taught and boldly enterprising, Hubert Perrodo was born into a family of fishermen and learned very early on that to live you have to work, and to succeed you have to demonstrate courage and talent and take risks. He became a shipowner working for oil companies, and in 1981 set up an oil exploration company, starting commercial drilling operations in the 1990s. His business model gave a future to oilfields that were considered to be mature.
An accomplished sportsman and art collector, Hubert Perrodo had a taste for business backed up by outstanding leadership abilities. He devoted over 30 years of his life to creating and managing companies, gathering around him a loyal, closely knit, responsive team, motivated by the desire to successfully meet new challenges.
He met Carrie Wong in Hong Kong in 1975. Three children were born from their union, François, Nathalie and Bertrand.
Hubert Perrodo's attachment to his land prompted him to invest in Bordeaux vineyards: in 1989 he purchased Château Labégorce. His taste for challenges and his eagerness to breathe new life into a potential treasure then led him to acquire Château Marquis d'Alesme in 2006, a third Classified Growth in 1855, whose estate he undertook to overhaul completely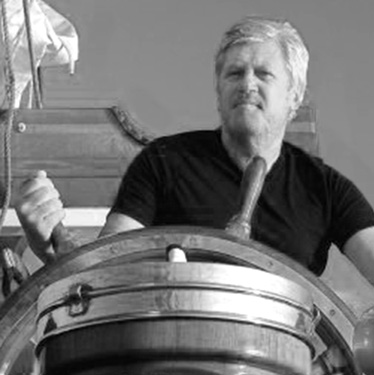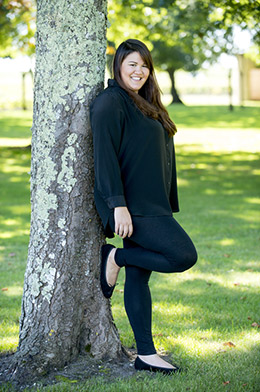 NATHALIE PERRODO-SAMANI
The visionnary
Nathalie Perrodo embodies the values of her family, and initiates the bold, innovative new philosophy for the estate, opening the way to an alternative vision of a great Bordeaux wine.
Thanks to her initiative, mammoth building operations were launched to enlarge and improve this unique Château, which forms a real bridge between East and West (the family's dual origins). The estate enters a new era of modernity.
In the traditional world of Bordeaux, Marquis d'Alesme reinvents the idea of a Grand Cru Classé.